Vuller Hyaluronzuur-gelvering voor borstvergroting
Hyaluronzuursupplementen injecteren hyaluronzuur in de borst om borstvergroting te bereiken. Deze technologie is bij veel mensen de voorkeur. Het is een veilige, pijnloze, snelle en handige methode voor borstvergroting.
Hyaluronic Acid For Skin gebruikt een speciale naald om in de weefsels en huid .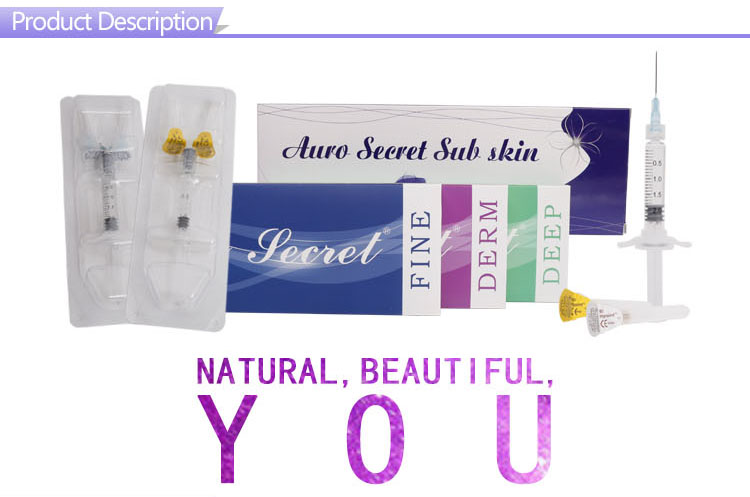 Functie
Wat zijn vullers voor de huid?
Mini-facelift hyaluronzuur kan gemakkelijk uw rimpels in het gezicht verwijderen, zoals rimpels tussen de wenkbrauwen, vervelende nasolabiale plooien, enz.
Over het algemeen zijn de belangrijkste functies van Liquid Facelift het verwijderen van voorhoofdlijnen, wenkbrauwlijnen, kraaienpootjes, neklijnen en andere fijne gezichtslijnen in het gezicht.
Trouwens, nasojugal vouwen, nasolabiale vouwen, enz. Kunnen ook worden gevuld door niet-chirurgische Face Lift , om de gladde en jonge in het verleden te herstellen.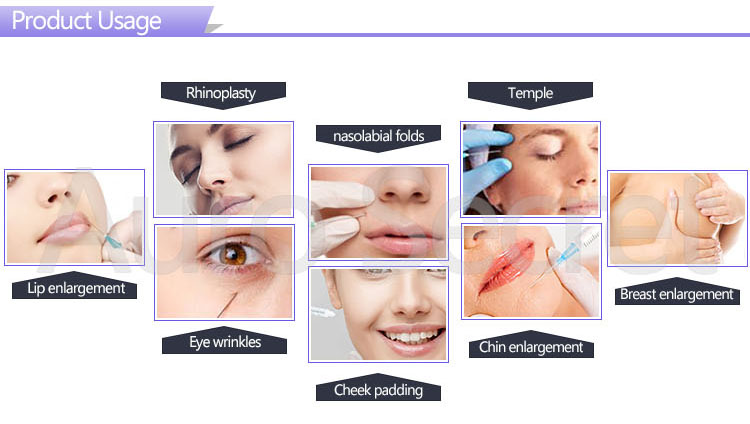 Auro Secret Fine

Needle size: 30G,Volume:1ml/2ml

Treatment:

With the smallest particles for the correction of very thin,superficial lines.

Injected in the upper part of the dermis.

For correction of thin superficial lines,such as worry lines,periorbital lines,perioral lines.




Auro Secret Derm

Needle size: 30G,Volume:1ml/2ml

Treatment:

Medium particle size for moderate wrinkles.

Injected in the middle part of the dermis.

For treatment of moderate wrinkles,such as glabella,oral commissures.

Lips fullness,pouting and vermilion border.




Auro Secret Deep

Needle size: 27G,Volume:1ml/2ml

Treatment:

Larger particles for deep folds.

Injected in the deep layer of the dermis and/or the surface layer of the subcutis.

For correcting deep folds,creating fuller lips and shaping facial contours,such as cheeks and chin.




Auro Secret Subskin

Needle size: 23G,Volume:10ml

Treatment:

Largest particles for breast and buttock.Injection for the breast and buttock augmentation.

Injected in the deep dermis or subcutaneous tissue shallow.

For the local depression,soft tissue filler,also can be used in rhinoplasty.




HA concentration:20mg/ml

Approximate number of gel particles ml: 200,000

Particle size(mm): 0.10-0.15

HA origin: Non animal

Storage: room temperature

Duration: 6-18 months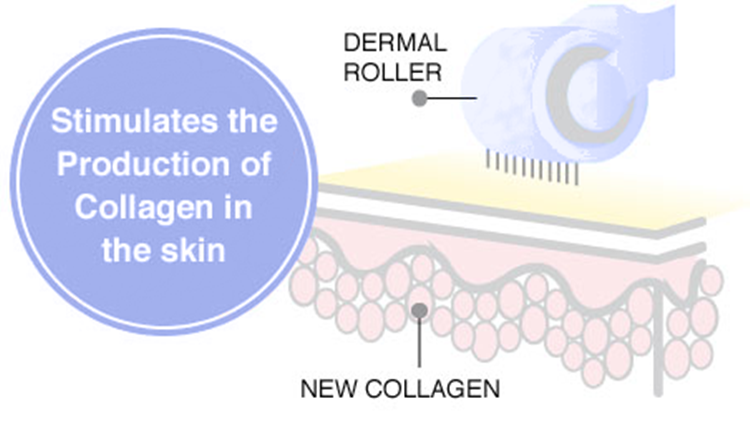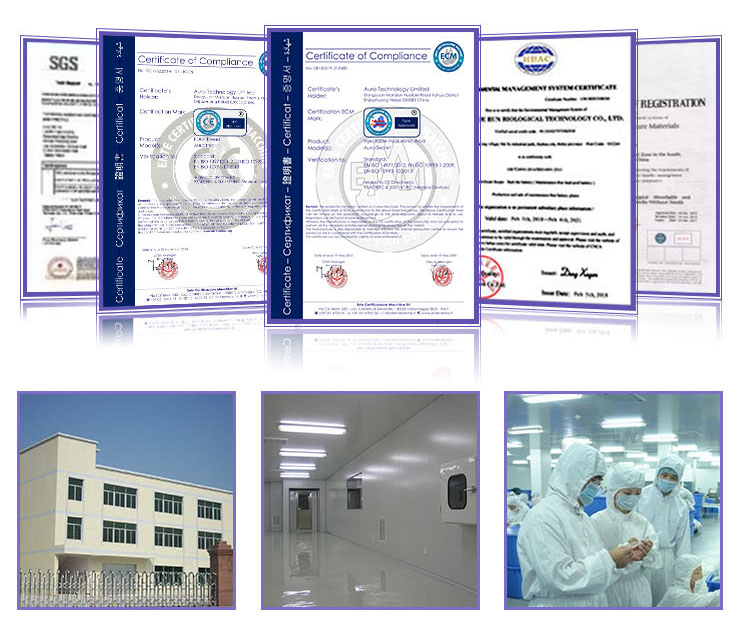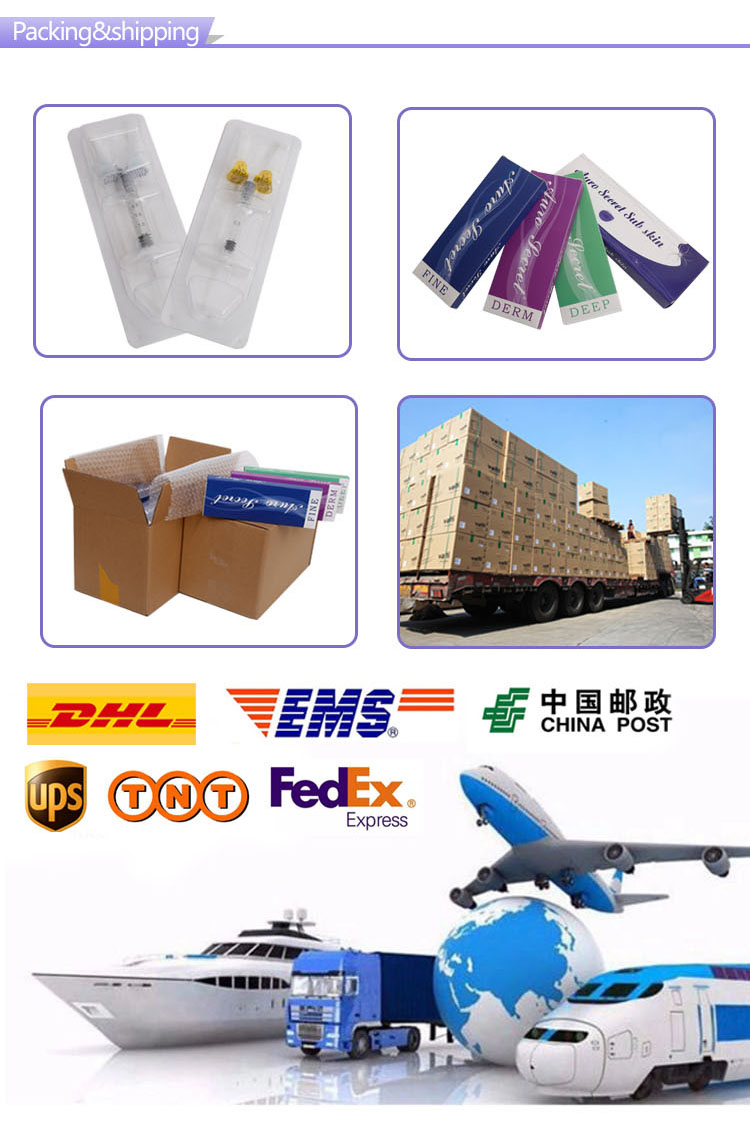 Vraag : Wat is de MOQ?
A : We verwelkomen kleine hoeveelheden voor testen. MOQ is slechts één stuk!
Vraag : Kan ik verschillende modellen mengen? Zeker! V Kan ik items uit mijn bestelling toevoegen of verwijderen als ik me bedenk?
A: Ja!
Vraag : Kan ik mijn eigen logo (OEM) plaatsen? A Ja! V Wanneer verzend je mijn bestelling?
A : Normaal 2 dagen na het ontvangen van uw betaling, maar het kan worden onderhandeld op basis van de bestelhoeveelheid. Ik hoop dat je het zou begrijpen!
Vraag : Hoe zit het met de vervalperiode?
A : Twee jaar!
Vraag : Hoe kunt u de productiekwaliteit garanderen?
A : We hebben 12 jaar ervaring. We hebben strikt kwaliteitscontrolesysteem in ons productieproces. We hebben 4 keer inspectie voor elk eindproduct vóór pakket.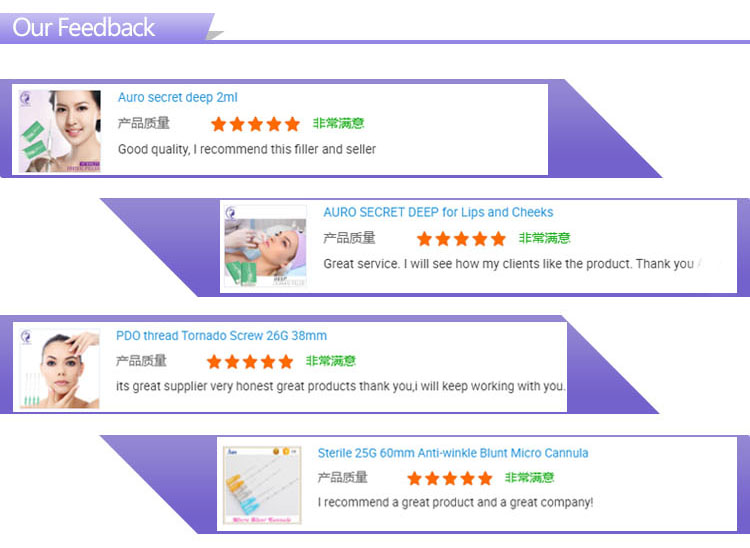 Product Categorie : Dermal Filler